PART I – Lingering communist ties & prevalent corruption
Published on: 12 December 2019
When clients ask me about the best time to engage in business development in Romania, my response has always been: At the beginning of a political cycle. Pretty much where we find ourselves now, following the vote of no confidence against the government, the subsequent vote in Parliament for a new government, as well as the separate Presidential elections. I like to believe that the beginning of this cycle marks the end of a special set of events; a set of events which tickles me to hope we are in for a healthier political and regulatory era after many decades of corruption linked to political opportunity. A political context marked by an impetus to fight back corruption which has been plaguing my maternal country for so long; at least at the top tiers. 
I like to put this down, not only to party politics and an active Romanian anti-corruption agency, but also to the youth and diaspora that have become increasingly vocal, demanding accountability of political parties and the governing elites in Bucharest. A diaspora which has become more and more engaged in the political and social progress of the country which they have left, but also returned to either as seasonal workers and/or for their families. And, a youth which seeks a future in a country internationally respected and with prospects that could diminish the "brain drain" which has plagued the country for many years. 
This is the first of a four-part series on the recent decline of the Social Democratic Party in Romania and the events that led to the Parliamentary vote of no-confidence against then Prime Minister Viorica Dăncilă, a new government in power, and a re-confirmed President. This first part glimpses into the backdrop defined by two inherent problems in Romania:(1) a failed severance from communism and, (2) pervasive corruption.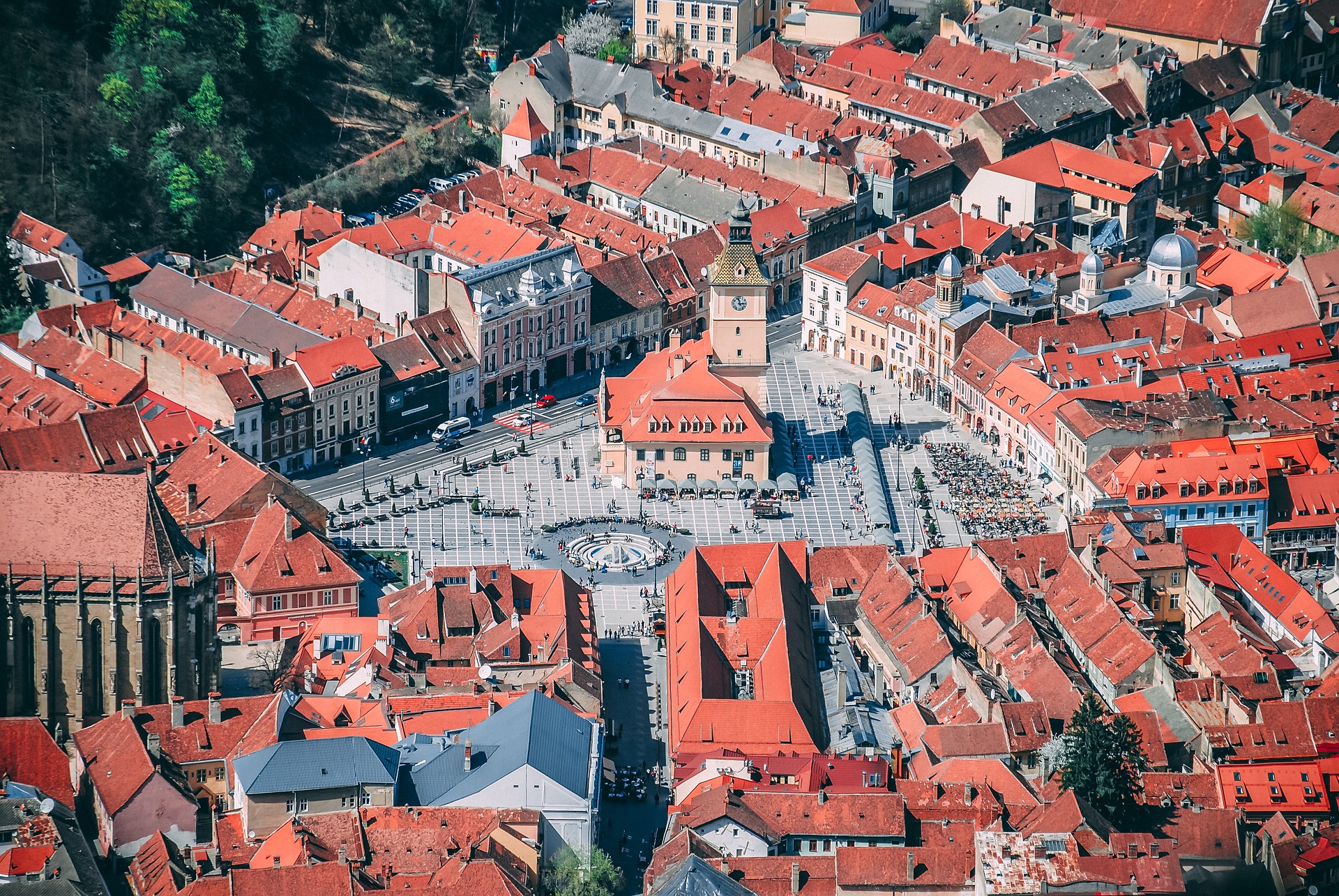 A Communist past?
Since the fall of communism as a result of the revolution in December 1989 or, as I would call it, "coup d'état", Romania has been a country with constant political instability. Indeed, many would argue that it is precisely because of the coup that the country has not come to terms with its past. 
Cosmin Budeanca, who heads the Institute for the Investigation of Communist Crimes of the Romanian Exile stated in a 2014 interview with the Guardian:  "Nobody was ever convicted." "A few cases are open in front of prosecutors, but we need political will for something to happen." Furthermore, "politicians' resumés start from the 1990s, because what came before was not comfortable to present to the population." To give you an example, the founder of the PSD, Ion Iliescu, despite having headed the Central Committee's Department of Propaganda Communist and was Minister of Youth-related Issues under Communist rule, became the first President after the "revolution", only to win twice again, in 1992 and in 2000. In 2017 he was indicted by the Romanian Prosecutors' office with crimes against humanity, in connection to the death of anti-communist protestors in 1990, by the hand of miners who were apparently instigated by former security police (Securitate) operators. This only pertaining to post-"revolution" events. 
Indeed, the Social Democratic Party or Partidul Social Democrat (PSD) is the one most often linked to the former communist regime. Robert Schwartz wrote in a Deutsche Welle opinion piece that the PSD rules in an absolutist manner whereby betrayal to the party is portrayed as betrayal to the country; something very Ceausescu-esc. The attempted changes to the law (which will be addressed in Part II) introduced in the last years by the PSD to protect those under indictment re-enforced this notion. 
Yet, ties to a communist past of, until recently or current, serving politicians is not always a matter of the PSD. Indeed, the pantouflage of politicians makes it highly difficult to keep track in this maze of constantly re-named and newly founded political parties. You are better off taking each individual politician and tracing them down their political family tree. What did former President Traian Băsescu once say in a live TV debate with the then PSD head before the run-off 2014 presidential election? "You know what Romania's greatest curse is right now? It's that Romanians have to choose between two former communist party members."
Even then, though, whatever information you might be able to find, might well be convoluted with fake news and propaganda. A symptom of media outlets more than often being highly politically affiliated; but also, of the constant finger pointing from one party to another about who is more corrupt or how far personal interests drive one's political decisions. On media, I can only add that it is difficult to ascertain who owns what stake or has indirect control of the outlets. On finger pointing, having a majority of one party in all the governing bodies seems, unfortunately, too often to be the only way forward for policy progress. Otherwise, resources and energies are generally consumed for the extreme: Criticising and disabling the opposition rather than negotiation and convergence. I remember the two failed attempts to impeach then President Băsescu. Seems ironic if we are talking about a "former" one-party political state. At this point I leave it up to you to decide on the definition of a healthy democracy. 
"Corruption in Romania is like a long day on a sandy beach. Life can be good, but at some point, you will find sand everywhere; especially where you don't want it."
Pervasive Corruption
It is probably no news to you if I talk about the pervasive multi-level proliferation of corruption in Romania. I can only compare it to a long day on a sandy beach. Life can be good, but at some point, you will find sand everywhere; especially where you don't want it.
Corruption has been an ongoing political theme, not least in electoral campaigns and the need to address it for Romania to join the EU. In 1996, Dr. Emil Constantinescu became President primarily based on an anti-corruption campaign platform. President Traian Băsescu (2004-2014) also primarily led his campaign on an anti-corruption platform.  With Romania and Bulgaria having joined the EU in 2007, the Cooperation and Verification Mechanism reports were first introduced by the European Commission in the same year as a "transitional measure" to highlight progress made primarily in judicial reform and corruption. Transitional? The last one was published in October 2019. The press release states: "the Commission has confirmed backtracking from the progress made in previous years and this evolution is a source of great concerns…".
On 13 May 2019, the European Commission threatened to enter EU Treaties' Article 7 proceedings, which could see the potential freezing of EU Member State rights. This included not being admitted to the Schengen Zone, an issue of extreme importance for the highly mobile workforce of Romania. This was nearly two weeks before the EU Parliamentary elections. This was the point in time where the PSD in its coalition held a majority in both houses of the Romanian Parliament, held the post of Prime Minister and controlled pretty much all the Ministries. These EU elections hinted a moment of foreshadowing for the PSD. 
have to also add that very often when discussing my partial Romanian ethnic background with Western Europeans, I often hear: "You apparently have a beautiful country, but very corrupt." I am sure this reputation lingers in the minds of most outward looking Romanians. 
In the next edition, I will take a look at how the PSD started from a coalition majority in Parliament in 2016 and how it set itself up for a nose-dive: The Dragnea effect.